Why are public health workers in California cities really ordering masks worn indoors?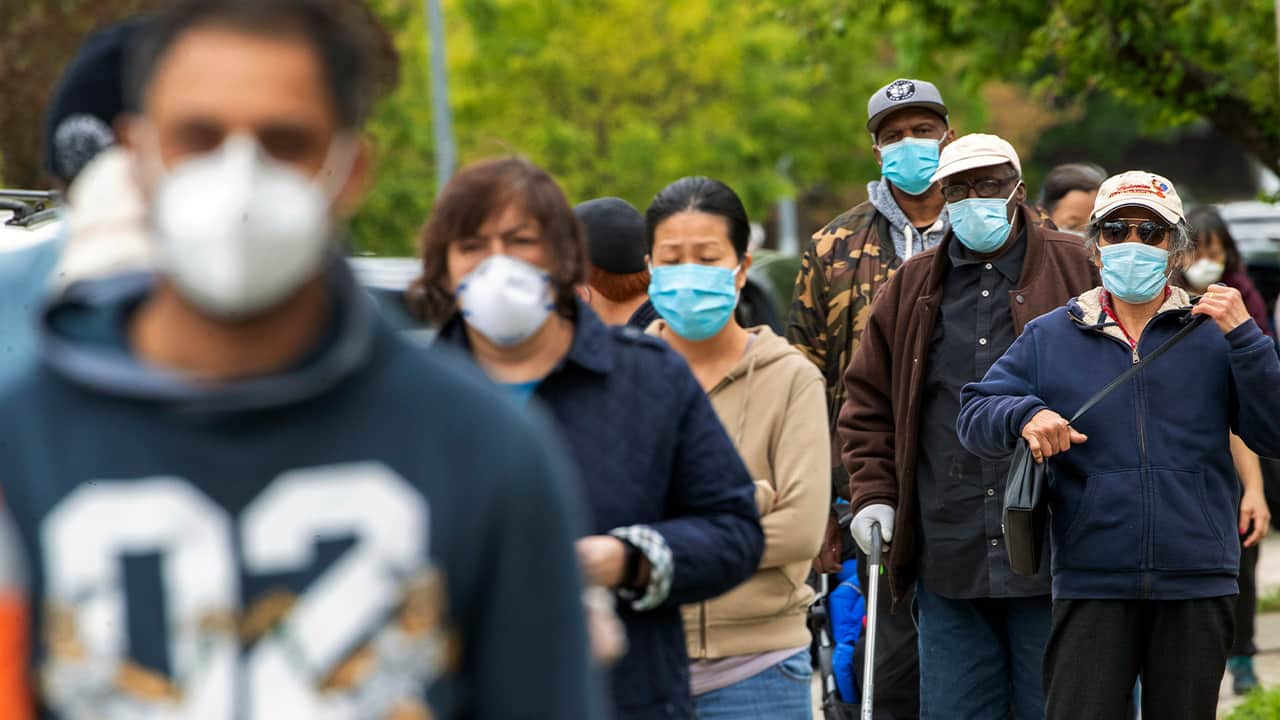 On Thursday, Los Angeles County Public Health Officer Dr. Muntu Davis announced in a video news conference a new order requiring Los Angeles residents to wear masks when indoors. , regardless of their vaccination status – beginning Sunday morning at 12:01 a.m.
If Los Angeles residents are so at risk of infection, why wait until Sunday?
Sacramento residents are also again being asked to mask up indoors as the county's COVID-19 case rate rises and the Delta variant increases, CBS Sacramento reported.
Why? Most of downtown Sacramento has not recovered and is still not open.
Even the vaccinated must wear masks under these county ordinances, but remember Dr. Anthony Fauci admitted that masks are ineffective against the virus? Remember back in April when the Globe reported on a doctor who uses vape clouds to illustrate how masks don't work?
Video is priceless.
Remember when the CDC's Dr. Rochelle Walensky rescinded the mask order and announced that face masks are no longer mandatory for those who have been vaccinated? Has science changed? Or did politics necessitate this diversion?
What these "public health workers" are not telling the public is perhaps the most important piece of information:
Vaccines protect against COVID-19 and variants, according to the World Health Organization, we were told.
But wait!
Los Angeles County has seen more than 1,000 new cases every day for the past week, and there is now "substantial community transmission," Davis said, Yahoo News reported. But Dr. Davis doesn't give specifics, nor does the LA County COVID website.
Instead, they pivot to homeless populations that have been ignored for the past 15 months: "Of those infected at the Santa Rosa shelter, 28 have been fully vaccinated, Dr. Sundari Mase said Wednesday, Sonoma County health official. Authorities were examining 26 other possible positive cases. »
"Of the 59 people with confirmed infections at Samuel L. Jones Hall, nine were hospitalized, including six who were fully immunized and had 'multiple and significant' underlying health conditions including diabetes and lung disease, health officials said. Four have since been released and five remain hospitalized.
In Sacramento, county officials say the rise in daily COVID-19 cases appears to be due, in part, to the Delta variant.
But wait!
County public health officials have mostly ignored statewide homeless populations over the past 16 months of COVID, despite The Globe and other news groups asking why homeless people don't were not used as control groups.
Cynic California residents expected another lockdown to be imminent, given that many believe the lockdown was less about public health and more about state and local political control.
This is cruel to business owners who have just reopened. Business owners say it is beyond cruel, and rather abusive and even state terrorism to those who have suffered the most economically in the state over the past 16 months of lockdowns, reopenings, no more seemingly random totalitarian lockdowns and orders.
What appears to be behind this threat of additional mask requirements and business closures is public health officials' attempt to scare more Californians into getting vaccinated:
Sacramento County Public Health Officer Olivia Kasirye said, "Our best protection against COVID-19 continues to be the vaccine. We urge all eligible residents to get vaccinated to protect themselves, their family and friends," CBS Sacramento reported.
The Sacramento County public health official recommended that fully vaccinated people resume wearing a face mask indoors in settings where vaccination verification is not required.
As in LA County, officials said the rise in daily COVID-19 cases appears to be due, in part, to the Delta variant.
County health officer Dr. Muntu Davis said the county is "not where we need to be" in terms of vaccinations, Los Angeles Local CBS reported.
Hmmm. Collusion anyone? And what other states are ordering masks or threatening lockdowns due to the Delta variant?