California cities join water conservation efforts as drought continues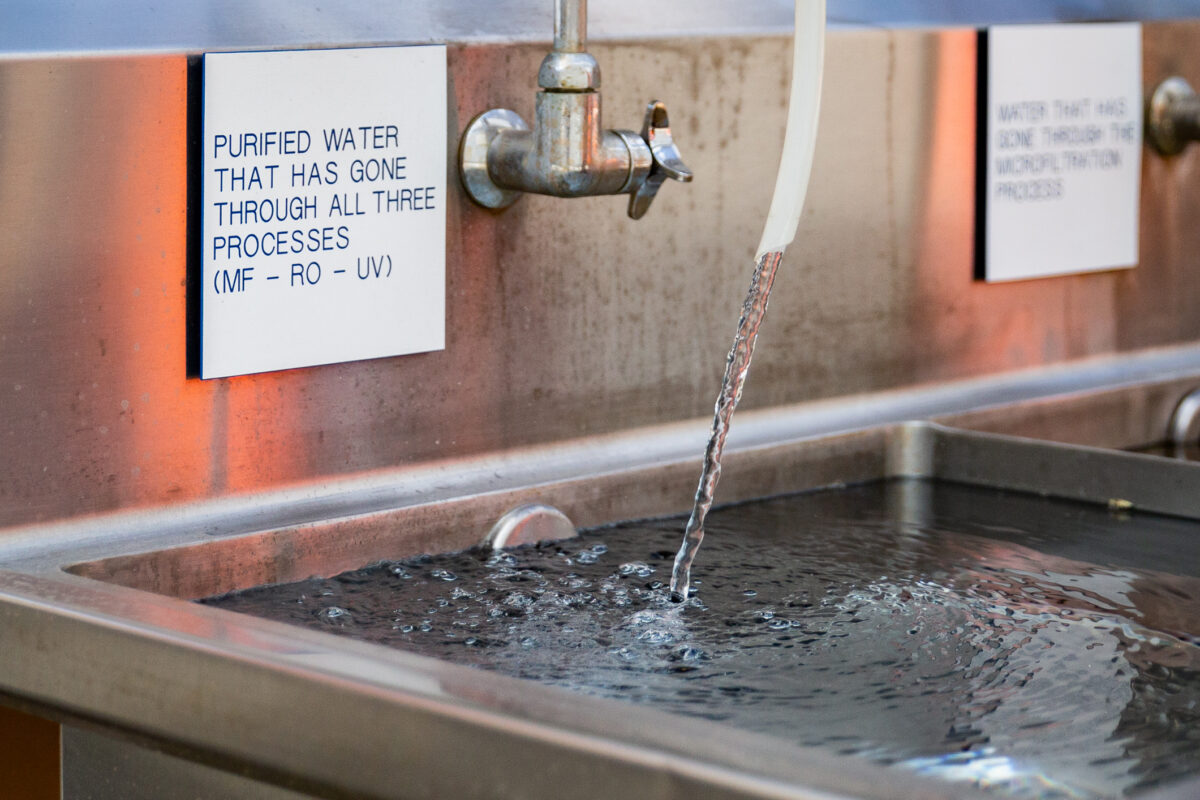 A number of California cities are joining national water conservation challenges, as some speculate that mandatory restrictions could be in California's future, just like its past.
The conservation effort, called National Mayor's Challenge for Water Conservation, is an April 1-30 nonprofit community service campaign that encourages leaders and residents across the United States to pledge online to conserve the water.
Once the month is over, cities will be ranked by the percentage of residents who completed the challenge.
Cities with the highest percentage of residents taking the pledge will earn the title of most 'water wisdom' in the country, with various cash prizes available, including a $3,000 prize for utility bills public at home.
"We are in the third year of a drought, so it is more important than ever that we take action to conserve water," Irvine Mayor Farrah Khan said in a statement. "The National Mayor's Challenge for Water Conservation gives each of us a chance to do our part…it only takes a minute, and EVERY DROP COUNTS."
When residents pledge, they promise to do what they can to save water, including washing only full loads of laundry, shortening shower times, using low-flow fixtures, and planting plants adapted to the climate, among other environmentally friendly promises.
Other cities, including Newport Beach, Huntington Beach, Costa Mesa and Dana Point, have also joined.
On May 28, Governor Gavin Newsom asked the State Water Board to consider requiring local governments to take action to conserve water, a spokesperson for the governor's office told The Epoch Times.
"California just experienced the driest first three months of a year in the state's recorded history, and our precipitation levels remain extremely low," the spokesperson said.
"We all need to do more to adjust and adapt. That's why we've stepped up our efforts to communicate with all Californians about what they can do to conserve water and the importance of conservation in these dry conditions.
As the state continues its third year of drought, there are concerns that authorities will implement mandatory water restrictions, like what happened in 2015.
"The challenges of these mayors – I don't think they are necessarily bad. Where it angers me is when they become mandatory," Brett Barbre, water resource expert and former chief executive of the Metropolitan Water District in Orange County, told The Epoch Times.
"I think the governor can try [to impose water restrictions]but I guess he will do it on a regional basis, not on an individual agency," Barbre said.
When mandatory water restrictions were imposed in 2015 under Governor Jerry Brown, the state water board told each water district to reduce. Some water districts that operated further inland and in drier climates had to reduce by up to 35%, Barbre said.
"They were putting in these mandatory penalties, and if you went over your 'water allowance' you were fined. There were people who were fined every month. And it was quite controversial at the time," Barbre added. "It's kind of a third world mentality of telling people how much they can use."
The state has continually refused to allow water storage systems for decades for environmental reasons, leading to water shortages during dry seasons, Barbre said.
In this case, Northern California has worse droughts than Southern California, which has more water storage systems.
"Conservation is good, but creating more water supplies needs to be the number one priority in our arid region," Steve Sheldon, chairman of the Orange County Water District, told The Epoch Times.