California bills would create more flexibility in the workplace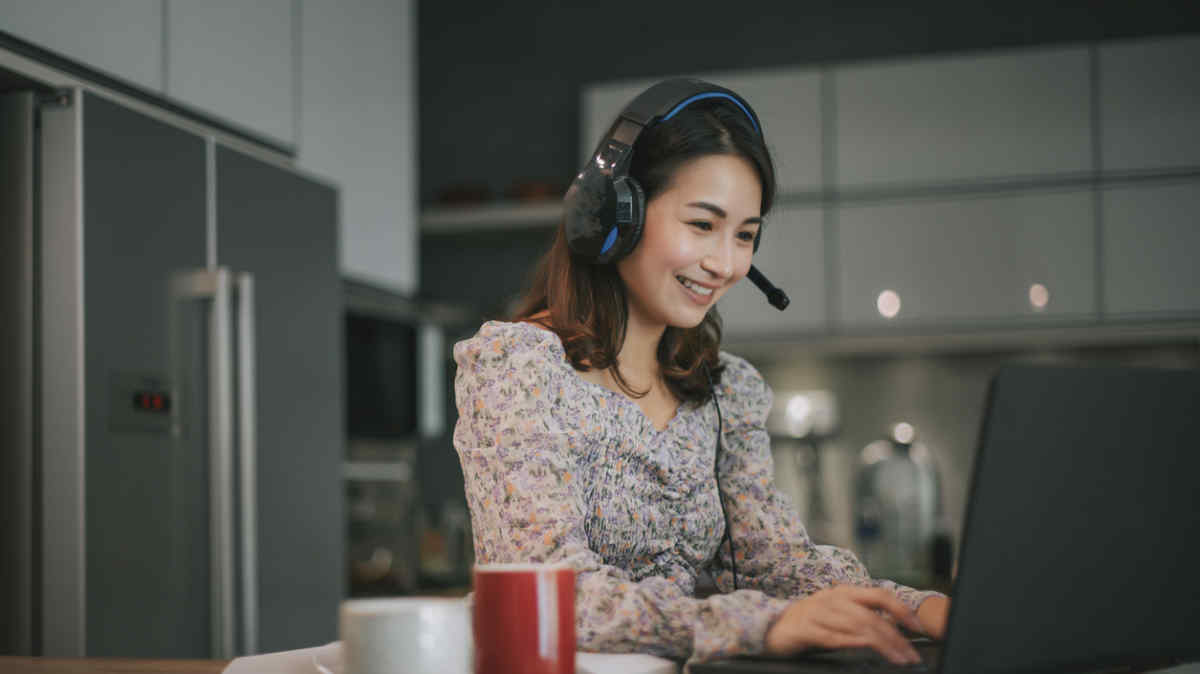 The coronavirus pandemic has forced many employers to make swift changes to their operations as many employees have gone overnight from working on site to working remotely. California's strict wage and hour rules for non-exempt employees have posed compliance concerns and prompted a bill to create more flexibility for workers who wish to telecommute.
"As we all know, 2020 has been an incredibly difficult year," said Christopher Hoffman, lawyer at Fisher Phillips in San Diego. He was speaking at the California State Council of Human Resources 2021 Legislative and Human Resources Advocacy Conference of SHRM (CalSHRM). HR professionals found themselves in the midst of massive change when parts of the country closed and people had to work from home or figure out how to perform essential tasks safely, he noted.
Michael Kalt, a lawyer at Wilson Turner Kosmo in San Diego and director of government affairs for CalSHRM, said the pandemic has exposed several telecommuting issues in California.
First, the California Labor Code provides very little guidance on telework issues. Second, Kalt said, telecommuting is here to stay and will continue after the pandemic. Additionally, many employees have discovered through the COVID-19 pandemic that they can work efficiently anytime and anywhere. So they may want more flexibility in the workplace beyond telecommuting, Kalt noted.
Here are several California bills that would provide more flexibility for employers and employees as they continue to navigate remote working arrangements.
Telework Flexibility Act
The Telework Flexibility Act, AB 1028, would make it easier for employers to allow their non-exempt employees to work remotely. Employees would have considerably more flexibility under this bill, Kalt said.
During the pandemic, employees generally asked for more flexibility in the days, hours and hours of work, he observed. "But of course, it's very difficult to provide too much flexibility in California to your non-exempt employees, given the requirement to work overtime daily."
Government employees must receive overtime premiums for all hours worked in excess of eight hours per working day, unless they are exempt from such payments.
Currently in California, non-exempt employees can arrange alternate work schedules for their unit and work up to 10 hours per day (four days per week) without receiving overtime premiums. However, making such arrangements requires a rigorous process. Among other criteria, two-thirds of the employees in the work unit must approve the schedule. AB 1028, however, would allow individual employees who work remotely to arrange an alternate work week if certain conditions are met.
The bill would also give remote workers more flexibility to balance their families' needs if, for example, they have to bypass a child's school schedule. Currently, employers are required to provide an hour of overtime pay to employees who are required to work a split shift, which the California Department of Industrial Relations defines as a day of work interrupted by an unpaid, unworked break that is "Longer than a real meal period. "
Under AB 1028, employers could allow employees to take longer breaks in the middle of the day without receiving a split shift premium.
The bill would also allow remote workers to choose when to eat or rest during the workday. Employers should always inform employees of their right to take such breaks and pay a penalty if they do not.
Additionally, the bill would suspend employer liability under the California Private Attorneys General Act (PAGA) for remote worker meal and break issues during the COVID-19 pandemic. "It creates a sort of PAGA vacation," Kalt explained.
Another bill, AB 230, also deals with alternative individual working hours. Although AB 230 has some overlap with AB 1028, it would apply more broadly to employees who report to the physical work site and allow any non-exempt employee to request an individualized alternate work weekly schedule if certain criteria are met.
A coalition of business groups, including the California Chamber of Commerce and local affiliates, support AB 1028. They underscored the flexibility employees, especially women, need to balance work and responsibilities. care during the pandemic. "California wages and hours laws currently make it prohibitive for employers to offer flexible working arrangements to help employees achieve this balance or allow hourly employees the option of continuing to telecommute once the pandemic is over," the groups wrote in a letter to California. Legislature.
Kalt said AB 1028 would be "a very useful bill", but noted that plaintiffs' lawyers oppose the bill, particularly the part dealing with PAGA claims.
The Republican-backed bill could meet resistance from Democrats, who have a qualified majority in both houses of the California legislature.
No more telecommuting bills
Several other telecommuting bills have a narrower focus, Kalt said, including AB 513, sponsored by CalSHRM. The bill seeks to modernize certain California Labor Code requirements for teleworkers.
AB 513 would clarify that employers can provide electronic notices and posters to remote workers rather than delivering physical documents to employees' homes. The bill would also allow remote employees to electronically sign employment-related documents and allow employers to send final wages to a remote, terminated employee if direct deposit has not been authorized. The bill would clarify that final salary payment is made on the date it is posted. Another bill, SB 657, includes the two provisions of AB 513 that would allow electronic notices and signatures, and may meet the least opposition since this is the more restricted option.
Assembly member Kelly Seyarto R-Murrieta, who co-wrote AB 513 and SB 657, said the bills would make telecommuting "more flexible and accommodating." He also said the adoption of AB 1028 "will allow more companies to offer teleworking as an option to their workforce."